Sheer Contour (Tan)
Our 20 denier tights. A wardrobe staple. Whether it's with your favorite sweater dress, dress suit for work or go-to Saturday night outfit, our Sheer tights are extremely versatile and goes well with outfits from day to night. Our Sheer tights in the nude shades (Ivory, Tan, Caramel, Espresso) are tone matching, meaning they should blend in well with your natural skin tone even if it's a shade or two off. Made in Italy.
Microfiber Double-covered Yarn: Super comfortable. Less likely to static and stick to your clothes.
Contoured Waistband: Hugs all the right areas. Bum-lifting.
Reinforced Toe: Barely there, invisible strength.
Enhanced Leg Length: A more realistic (longer) leg length. No more double crotch.
Built to Last: Designed to hold up. 3D construction.
81% Polyamide / 19% Elastane
Made in Italy
YOUR BIGGEST FRUSTRATIONS, SOLVED.
"I hate when my tights cling to my clothes"
"I want a control top that doesn't flatten my bum"
"I hate it when the control top shows when I wear shorter skirts & dresses"
"Why do all tights seem to have the same leg length?"
"I always get holes in the toe"
"I hate when my tights cling to my clothes"

Our solution: Double-covered microfiber yarn.

Our tights are made using double-covered yarn and have a smoother finish, making them less likely to static and stick to your clothes. The days of using hairspray to to get rid of the static are over.

"I want a control top that doesn't flatten my bum"

Our solution: A contoured control top.

Our waistband and control top are contoured, meaning it hugs and lifts all the right areas without feeling constrictive and restrictive. A waistband that feels like second skin, not a corset.

"I hate it when the control top shows when I wear shorter skirts & dresses"

Our solution: A control top that starts higher on the thigh.

We've taken up the control top a few inches on the thigh. No more more peekaboo when wearing shorter skirts & dresses.

"Why do all tights seem to have the same leg length?"

Our solution: A more realistic leg length that actually corresponds to your size.

Our leg length corresponds to size and is an average of 2" longer than the typical pair on the market.

"I always get holes in the toe"

Our solution: Double reinforced toe.

Our toes have added reinforcement, while still staying sheer and soft. 
Care Tip
Toss them in a laundry bag and wash cold, gentle cycle. Hang dry. Store away from direct sunlight.
Made in Italy
Pizza, wine and... hosiery
There are some things Italians just know how to do better.  Tights are one of them. 
We're proud to say that Threads are made by our factory partners in Castel Goffredo in Northern Italy, also known as the global capital of hosiery. They've been at it since the 70's.  In other words? They're really good at what they do.
High-end tights, drugstore price
We think it's crazy that many luxury tights brands charge a 5-10x markup. By going directly to the factory and cutting out the middlemen, we're able to offer you the same tights at a fraction of the going price.
We keep our overhead costs low with our lean (but mighty) team.
We don't use third-party retailers, thus avoiding their hefty markup.
Customer Reviews
01/18/2022
Chris H.

United States
Very nice pantyhose
I am very satisfied with my purchase. These pantyhose are durable. They are also comfortable
01/11/2022
Rick W.

Canada
My first order
I placed my first order. I received them yesterday. I received them in a timely manner. I tried on the Sheer Tan and instantly fell in love with them. The sheer legs felt so sexy and length is perfect.The support is as advertised. My bum is so enhanced. I placed my second order right away. Thank you Threads. Rick
12/30/2021
Michael

United States
Best tights for crossdressers
I have tried many brands of tights in the past. As a person who is 6"3' and 175 lb it is *very* hard to find tights that are the right length. Threads tights are the first brand that actually work for my height (size D) and can be worn comfortably throughout the day. The tights are amazing - from the fit, comfort, quality and durability. I wear these tights to work and they are super comfortable and I get many compliments from my female coworkers about how great the tan color matches my skin tone (and they hide all those minor blemishes on your legs). I have worn two pairs about 10x each and although they do show signs of wear on the heels they do not have runs or tears in them. I'm definitely sticking with Threads in the future!
12/17/2021
aparna m.

United States
Amazijg match for desi skin
As an Indian lady in my 40s these are the first tights I've ever had that match me so perfectly!!
12/15/2021
Joe

United States
Can't wait to wear these!!
So I just ordered my first 2 pairs, and I await them to be delivered. So I have not yet "tried" them, but will be trying them very soon. All the positive reviews (mostly from men) inspired me to place an order. This all being said and after reading reviews from so many other guys out there who wear hosiery, you would never know it. I openly wear under shorts, I need to for leg health so usually I'm in compression tights. I NEVER EVER EVER see any other guys out there wearing openly! Are y'all hiding them under your pants?? You would think there are no guys out there who do wear!
12/15/2021
Gary J.

United States
Love my tights
These are some of the best tights I've worn
12/14/2021
Saige B.

United States
Needs to be a bit darker
Feel great, but thought it would be more brown
12/14/2021
Saige B.

United States
Amazing!!!
They feel great
12/13/2021
Christopher R.

United States
Great product
Purchased these tights for my wife and she absolutely loves the fit. They feel great on her legs and add that nice professional polish to her work look.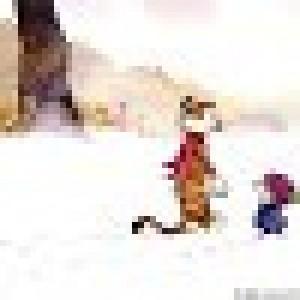 MS
12/13/2021
michael s.

United States
Best Tights I've ever worn!
I've been wearing tights, pantyhose, stockings for over 20 years and these are easily some of my personal favorites! I love the sheerness to them, the comfort, the durability and the overall design. They just kind of "hug" you all day and it feels so good! I will continue to purchase your sheer and opaque versions for years to come! You have a lifelong customer! Thank you, Threads! On a side note, this company just seems like an overall amazing group of people to work with and for. I had responded to an email that they sent out asking what you are thankful for during the holidays and the CEO herself personally responded to my submission. Overall, just a fantastic brand!