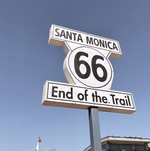 Since travel restrictions were eased a bit in North America and I had been fully vaccinated, I decided I would embark on my first trip in a long time to see some loved ones. While travelling, I witnessed a handful of scenarios which showed me that not everyone travelling has researched what's required of them in order to successfully get from A to B. So, I'm writing this article to tell you what to expect and what you need to do if you plan on heading down south any time soon. 
Before booking:
First and foremost, if you're planning to get into Canada you have to be fully vaccinated (it takes two weeks after your second dose to be considered fully vaccinated). Once you've selected a destination to travel to, research their rules/mandates in place. If you're travelling to the USA, look up mandates by state. Every state has their own set of rules and practices when it comes to COVID-19 safety. 
To get into the United States, you are required to take a COVID-19 test within 72 hours of your departure. This can be the antigen test. Canadians can only enter the US by air at this point in time. If you're flying into Canada, you must have taken a PCR test within 72 hours of your flight. 
Make sure you read any email that comes from the airline you've booked with. Rules are constantly changing and you don't want to miss anything. Also take a read through your airline's company policy, as they may have further requirements to board. 
While abroad: 
I travelled to two states over the course of a couple weeks and the two places couldn't have been more different. When I was in California, things were fairly similar to where I'm from (Ontario) in terms of masking up and safety procedures. However, I made my way to Florida the following week. 
Florida was much different. I experienced a bit of a culture shock upon landing. It was almost as if COVID never happened. I remember being really surprised when my server at the restaurant didn't even have a mask on. Something that would never cause me anxiety pre-pandemic, but was a concern of mine in the moment.
I'll be honest, the "break" from the pandemic life was nice. I felt a sense of normalcy at times, but the fact that I had to pass a test in order to return was constantly in the back of my mind. I wore a mask in most public settings. It was a bit awkward at times, but protecting myself and ensuring I'd be able to return home were my main priorities.
There are a lot of private clinics and drug stores where you can pay around $200 USD to get a PCR test. However, I was told of a local convention centre that was facilitating them for free and was able to get mine there. I would research places to get tested before travelling so that you can budget accordingly. Also, it was tricky to find an available appointment at the clinics and drug stores, so I would suggest booking them before arriving.
Post trip:
Make sure your vaccination information is in your ArriveCan app and follow the necessary steps in the app before returning home. 
Be prepared to lose an entire day on your way back. Customs are a mess at the airport right now. Half of my flight to my first destination didn't make it on because of how long the lines were.
We were delayed 2 hours after already boarding the flight home because customs in Canada were so backed up. Once we did land, we were held on the plane for an additional 2 hours. Because we were Canadian citizens, we just had to wait the additional hour or so in line before getting through customs. However, non-Canadian citizens were often directed to another line that was a 5 hour+ wait time.
PCR tests on arrival are not mandatory (this was news to me). People are randomly selected to take another COVID test, but most people do not have to. Once you're back in the country, you do not have to quarantine as long as you are fully vaccinated and everything required is presented to the customs agent. 
Although there were some headaches when it came to wait times, I would definitely say seeing people I've missed for so long was worth the hassle of travelling back and forth.